National & Schooling Shows
Active, positive and friendly
Just learning or making your move up, come to Valley View!
Where Champions are made.
We're not just passionate about horses and riding, we're passionate about learning and having fun with our horses!
Join us for: Training, clinics, USDF recognized shows, schooling shows, western dressage, working equitation, workshops, weekly lessons, private and group, trail rides, drill team rides, freestyle fridays, seminars from goal setting to braiding! Most of all it is fun for everyone, expecially your horse.
"Not only is Valley View Equestrian Center a great place to board a horse, but the head trainer, Robin, is such an amazing person. She got my untrainable horse, Tyler, to turn a corner. He's learning manners and is almost ready for going on a trail ride!" Kellie D
A COMFORTABLE LEARNING ENVIRONMENT
VVEC is one of the best training facilities in the midwest. Established over 40 years ago we are very experienced in caring for your special horse. In addition there is plenty of space for riding, safe turnouts, and comfortable boarding stalls. Whether you need to bring your horse here for a few days or longer, you'll be happy to know it'll get plenty of attention and exceptional care.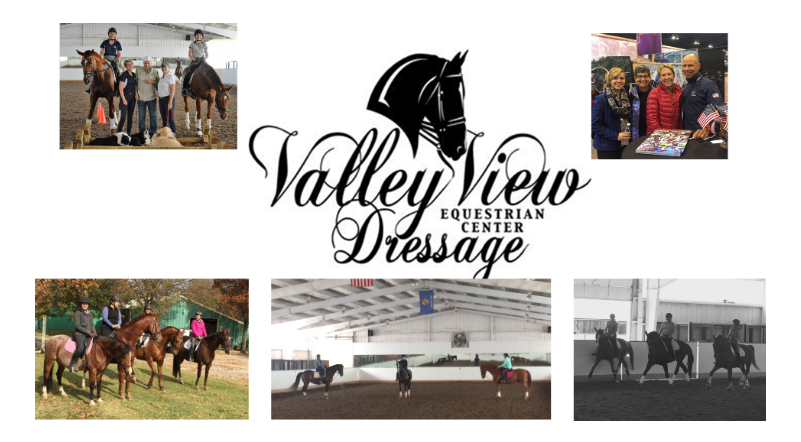 VVEC is a center for education in Dressage.
Dressage training is good for every horse and every rider. For all ages and horses, it is an excellent equestrian education which now includes western dressage and working equitation. Dressage itself is our love and passion. It is pure communication with the horse in a natural and simple way so the the horse may be improved in movement and obedience so that he can balance and respond in the best way possible to the lightest of aids from a balanced and skilled rider. It is all about the horse.
Three USDF Gold Medalist
Deryn Steward, Robin Hessel and Marie Maloney
© Caballerizas | 405-747-7121 | hesselra@gmail.com
5417 York Road, Stillwater, OK 74074
Team competition starts June 1 at the schooling show. Valley View 3 teams:
Nancy E, Chris C, Tamera M
Kim McK, Kathy M, Robin, Jinny
Chloe, Courtney, Nancy L
Go teams!