Clinics with National Trainers
Valley View supports shows and clinics each month which bring outstanding instructors to Oklahoma. Recent instructors include: Carl Mikolka, Debbie Riehl Rodriquez, Melissa Creswick, Tom Poulin, Lilo Fore, Paula Lacy, Mike Osinski, Dolly Hannon, Sue Kolstad, James Kolstad, Lurena Bell, Janet Foy, Jodi Lees, Donna Richardson, Fran Dearing Kerr and more.
Dressage and Western Dressage
Active, Positive, and friendly
Robin designed and built Valley View Equestrian Center. She has a lifetime of experience at all levels and many disciplines teaching riders and training horses. Her experiences stretch from dressage, eventing, endurance, hunters, jumpers, western and more from childhood on. As a CPA, Robin worked in the corporate world for many years still riding and training as the profession allowed. She was the Director of Finance for the City of Stillwater and remains as the financial director for the Water District. She has achieved many awards along the way including the United States Dressage Federation Nationally awarded Gold, Silver and Bronze Medals. Robin is a USDF L judge earning distinction in judging. She trained in Germany recieving her FN Bronze medal and excellent international experience. Robin has trained under many outstanding National and International trainers in the USA and Germany as well as competed sucessfully through all the levels of Dressage. However her most precious achievement is a deeper understanding of the horses she loves and the ability to share that though Dressage. She is a natural and compassionate teacher. Her roots in Positive Motivational Training have served to help riders and horses advance quickly and sucessfully through the levels. She has produced many USDF medalist and happy riders!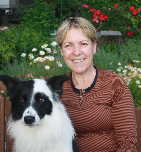 Robin Hessel FEI Competitor, Instructor, Trainer
Robin Hessel
USDF Gold Medalist
USDF Silver Medalist
USDF Bronze Medalist

L Judge with Distinction
Compassionate and Kind instructor with over 50 years of experience and training
Education, Performance, Sharing Dressage, Dancing!